Logo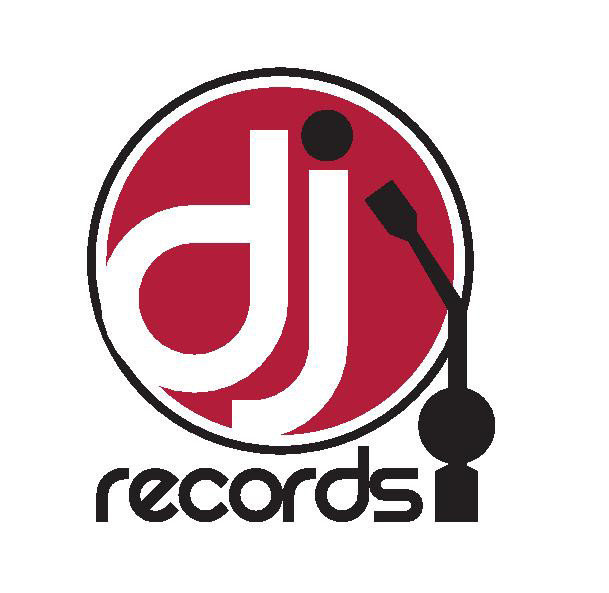 Excellent
4.4
★
★
★
★
☆
review us on
Tony C.
★★★★★
Well I don't know how to begin this review me and my partner own storage and we got the opportunity to deal with Ron and his and for the first time being in this business I finally found a company that is 100% honest trustworthy and pays what the items I have recently obtained a collection of albums of close to 100,000 the owner flew in from St Louis went through the albums picked out what he wanted and explained to me in detail what I had and what it was worth paid me over and above what it should have been worth totally honest I can't rave about this company enough I recommend this company to every person in the industry and anybody who even has a small collection albums to call DJ if you want to get the best price for your albums they are honest sincere and I hope to work with them more in the future I know I will deal with nobody else but them and neither will my partner great people great service honest there's nothing more I can say but this is definitely a dynamite great company to work for I could have been cheated out of all of my albums by numerous other dealers that tried to get it for nothing until I got with DJ records and I finally got the truth and a fair price over Fair
Lycrecia P.
★★★★★
I was selling my old records and had the pleasure of working with Scott and Jeremy from Dj Records USA. I would like to send a huge thank you to both gentlemen, they were so lovely to collaborate with.First, Scott's communication from our first conversation to our last made me feel so comfortable and warm. I could feel the joy in his voice while speaking with him.Secondly, Jeremy was so poised and professional. I loved his honesty. Being a single woman I was a little nervous about someone entering my home. I knew from the moment I opened the door, I would be safe with Jeremy. I was so delighted to have Jeremy in my home.Lastly, I truly enjoyed my experience working with Dj Records USA. I will recommend your company to anyone I come in contact with that needs to sell records. Your company has two angels working at DjRecords and I am so thankful.
Rhonda S.
★★★★★
John arrived as expected. Very friendly, knowledgeable. Scanned our collection and very honest.
Bonita H.
★★★★★
The staff at DJ Records were courteous and timely. Scott kept me abreast of the timetable for the Buyer's (John) arrival. John arrived right on time and examined not only my LPs , but also examined my collection of 45s. (for which I had not prepared) He went through every record that I owned and chose those which he wanted to purchase. I received a reasonable price for the LPs and 45s. I would readily do business with DJ Records again.
Casandra A.
★★★★★
I was very appreciative of Jeremy's professionalism and understanding of my connection to my collection of vinyls which has been with me for a number years. I was trusting of DjRecords' handling of my collection because of Jeremy. He made my parting with them easier than I expected.
isaac van W.
★★★★★
Superb professionals all around. Scott handled all the arrangements and Jeremy handled the purchase of my records. Personable, respectful, honest, and fair. Overall an exceptional service by any standards, but especially by the standards of today's world. They are as good as merchants of the 50s and 60s--those who treated customers as they, themselves, would wish to be treated by a vendor. A GREAT, GREAT COMPANY. Thank Scott, and thanks Jeremy!
Mike G.
★★★★★
DJ Records stayed in touch with me through the pandemic and waited until I was ready to let people come into my house. When they did, they were all busines: assessed my LP collection, made what I thought was a very fair offer, paid cash on the barrelhead, and took everything away. Bada bing bada boom. Bought my turntable too! Very efficient and professional, highly recommended if you are looking to offload all or part of your LPs.
Donna L.
★★★★★
What a great experience! Ron came and offered us much knowledge about records and was kind and honest concerning our collection. He left leaving us with a good feeling and our finances improved. If you want an honest company to help you sell your collectibles you will find it with DJ Records.
Wentworth E.
★★★★★
Nice exchange on Saturday, March 13, 2021. Christian was organized and very professional in representing the Company when both sides negotiated a fair price for the albums he purchased. He was pleasant and shared his knowledge about music and in turn was open to learning some new information from us. Glad to do business with you and continued success to everyone connected with djrecordsusa.
Jo D.
★★★★★
I had a wonderful time with the buyer they sent to my home .his name was Jeremy he was very professional and honest.i would sell again to them and recommend all my friends and family to them. Jo from stone mountain ga
t0tts M.
★★★★★
This Review will be Honest , just like Ron was when he came to see what we had to offer. I was in charge of helping an 82+ move from house to an apartment and inheriting i think it was around 1500+ records consisting of jazz, rock and roll, big band , and some singles . Not knowing what we had on our hands i did a ton of research and even visited some local shops here is Vegas to finally come across DJ Records with the best reviews. After sending a quick e mail explaining my situation i was contacted by phone and asked to send a small picture with list to give them an idea of what they might be interested in. After i sent the e mail i was told to expect a phone call in the near future regarding a buyer being in my area ... which is super amazing they fly out to you!! about a month or so later i got confirmation that a buyer would be in the area and they asked if i was still interested in selling which of coarse i was. Ron was amazing he came to the house taking his time counting and looking at each album spent about a good 2 hours or so with a 15 min break cause there was so many.. after the last record was looked at he sat and thought about a fair price but asking us first. we were honest with him and really had no idea what to ask for so he stated a totally fair price that we agreed on. He came completely prepared with his own boxes and tape which was a huge help really the whole experience was amazing. one thing i can suggest to buyers is please be patient with him and its a huge help to have a dolly handy to help him out . so all in all 10 out of 10 and in some cases crank is up to 11!! lol spinal tap. Thank you again Ron !!!
Nancy S.
★★★★★
I'm the executor of an estate that had a huge record collection. When the university inheriting the albums couldn't accept the bequest due to storage problems, I began looking for a buyer. DJ Records was recommended to me by the appraiser I'm working with and I couldn't be happier with the experience. After emailing DJ Records, they quickly contacted me and scheduled an appointment to review the collection. Their driver, Eric, arrived on time, was efficient, knowledgeable and pleasant. A very fair offer was made and accepted. I received a wire transfer for the full amount within minutes. Their administrative support was great to deal with as well, and kept me informed each step of the process. I highly recommend DJ Records!
Carla C.
★★★★★
When we called DJ Records to inquire about selling our records, they were professional and knowledgeable. The driver, Aaron, arrived promptly, was polite and quickly made us an offer. It was a very nice experience and we highly recommend them.
Matty C.
★★★★★
I'd recently came into a large record collection, and I needed to sell it, because I really didn't have to room to store it. The DJ Records folks came over, and looked through it. I'm not a dummy when it comes to record prices, I figured they'd come over and low ball me. But, I knew I had some gems, and I was surprised that they were honest enough to tell me that... offered me a fair price for everything. Everyone was really cool. They took the records and I was happy with the money, what more could I have asked for?
tracie B.
★★★★★
From start to finish, I had an exceptional experience with DJ Records. Ron is very attentive and made the process effortless for me. I felt comfortable dealing with DJ Records after reading the great BBB reviews; I was not disappointed. I highly recommend reaching out to Ron at DJ Records for honest, fair, and trustworthy service! All of my expectations have been exceeded!
Sean F.
★★★★★
Transacting with DJ Records was easy and quick. Their pricing was fair and their service stellar, Ron was honest and forthright on all stages of the interaction. Very positive experience selling over 25K in vinyl.
Baby B.
★★★★★
I've had an excellent experience in dealing with DJ Records. Their personnel, Ron Ramey in particular, are knowledgeable, fair, professional, accommodating, respectful and just plain personable. I highly recommend this company to anyone contemplating selling their vinyl record collection.
Diana M.
★★★★★
I had a excellent experience with buyer Ron Ramey he was very knowledgeable of my vinyl records which he purchased at a good price good job DJ records
Nathan R.
★★★★★
I had a very pleasant experience with DJ records. They were prompt , courteous and very professional. I was offered a fair price and treated with respect. I highly recommend them to anyone wishing to sell their record collection!